Who We Are
at Klaret Glass
We love glass, because it's shiny, transparent, hard and yet also fragile. It can easily be transformed into all the possible and impossible shapes you can think of. And it's almost indestructible: break it, melt it down and create something new; this cycle can be repeated time after time. (This kind of recyclability is especially unique to glass.)
What we find ugly and what we find pretty depends very much on our own, personal point of view. The aesthetics of glass items as wine glasses is very unique. We fully agree with Bauhaus' statement on how form follows function. Simple, functional, that's what we are trying to achieve with each glass item at Klaret Glass. We are lucky enough to be surrounded by people who are very skilled in designing glass, and listen carefully to our new ideas on future products before making them real.
Our mission is to prove that it is possible to make an exceptional wine glass with a price tag acceptable to the wider community of wine lovers. The struggle for the best price to performance ratio is never ending. But we truly believe that a premium wine belongs in a hand-made glass at a reasonable price.
For us glass is also about fun, art and function. Our job is to combine these factors in the best possible way. We listen to our customers and are able to provide the full customization of our products if needed.
Our main mission is to place wine-drinking one step higher.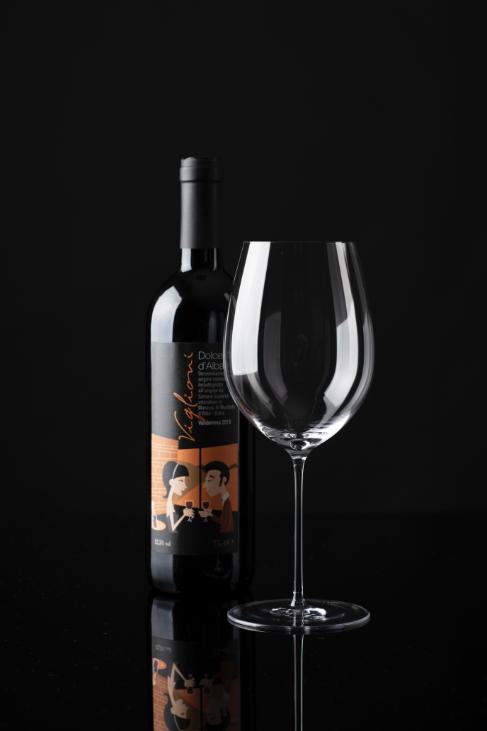 The design of the KLARET ONE glasses is based on Central Europe's best glass-making tradition. It is a tribute to traditional glass design, bringing it into the 21st century. The final shape is the result of the combined skills of glass designers, sommeliers, production engineers and winemakers.
The result of this joint effort is a collection of light and elegant wine glasses, which fit perfectly in the hand and are an excellent showcase for your wine. Their practical size not only makes them easy to handle, but all four glasses from this collection are also suitable for serving a broad spectrum of wines.